Hi everyone,
I was hoping I could get some help from the community regarding to the use of existing specialisations of the Exam CLUSTER. I have tried using these specialisations but they tend to cause errors in the template.
In the CKM both openEHR-EHR-CLUSTER.exam.v2 and openEHR-EHR-CLUSTER.exam.v1 are present. I can't spot the difference between these two, however it impacts on the specialisations which seem to be done on the .v1:
I have been trying to use the openEHR-EHR-CLUSTER.exam-skin.v0 archetype but I cannot resolve these issues: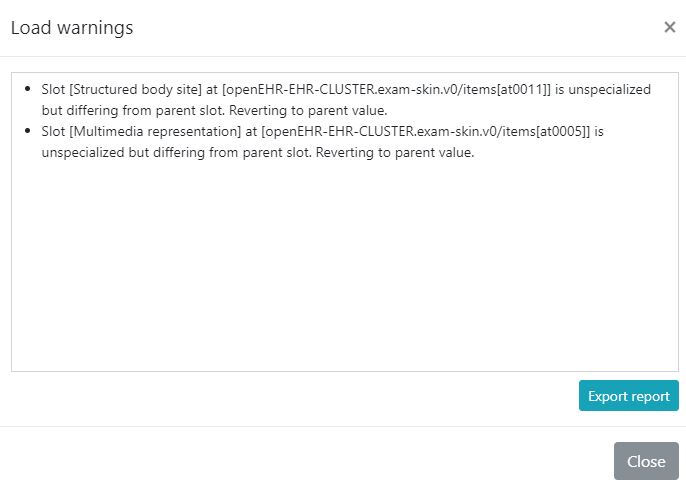 Could anyone give me pointers on how to overcome this?
Should the specialisations be updated to .v2?
Thanks in advance!