Improved visual figure for TASK_REPEAT (the for-loop like construct) here. Still a work in progress, suggestions welcome.
Peek: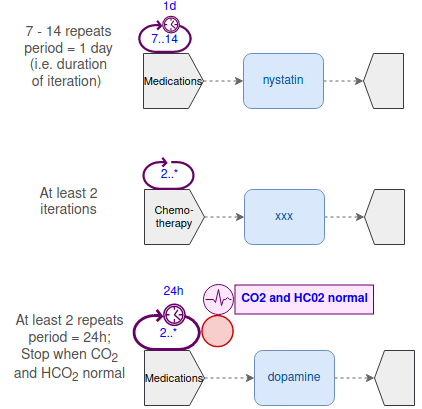 Good idea, to visually represent repeatable tasks, it is a very important construct.
PD: is the figure already available in the VML draw.io libraries?
Yes, updated here. At the moment, you have to add your own text, so it needs some further work to make it easier.