I have several times found (and reported) references to no-longer-existing archetypes in different archetypes. Perhaps the CKM should be enhanced with a function to scan and detect these things as they happen.
(An analogy: Programmers would hate to refactor a codebase without automated tooling for renaming a class that also changes references to the class they are renaming.)
Such obsolete references in archetypes are sometimes found in descriptive text (e.g. the use/misuse metadata field) and sometimes in archetype slot definitions. At least for the slots an automated reference renaming function should be possible. For descriptive text perhaps just a warning list/report poiniting to probable errors would be safe.
Example: 13 archetypes with broken references to the media_capture archetype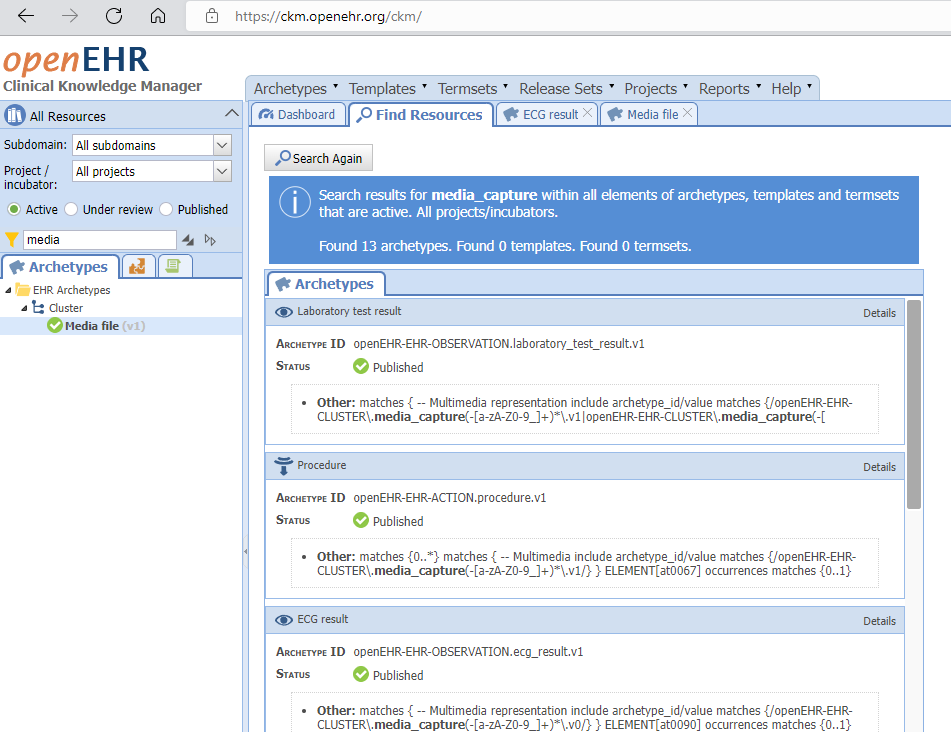 The cause seems to be the (very reasonable/sensible) decision to change the archetype's id from media_capture to media_file, see image below. When renaming is done, then all references (at least in published v1+ archetypes) also need to be changed. Can we add this to some ediotorial process guideline or similar while awaiting possible future CKM/AD-tooling reminder support?