We are starting to see a requirement to support some more complex formatting in ADL 'metadata' items, in particular on PROMS scores where their licensed use demands some specific formatting markup e.g use of bold text in some questions or headers.
We have experimented with using markdown to represent bold text, which keeps the text human-readable but it might be useful if tooling recognised this so make it easier to read.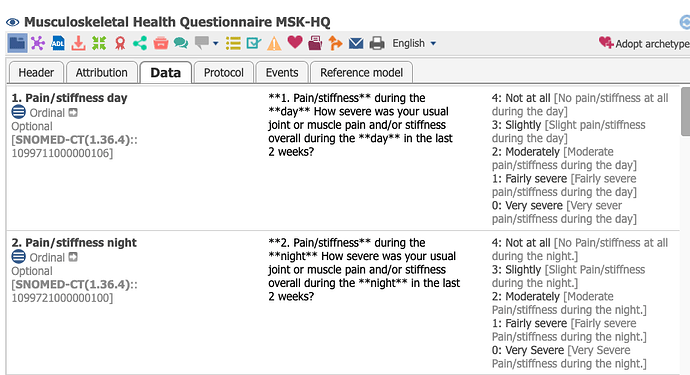 It might also be really helpful in making the use/ misuse aspects of the archetype more digestible and allow links, to images etc to be embedded.
One option might be to add some sort of keyed item to other_details to indicate that markdown is being used in a specific archetype.
["markup"] = <"markdown">
I'd suggest sticking with Github markdown or a subset GitHub Flavored Markdown Spec
Bold, italic, headings, numbered lists, bulleted lists, image links, web links ?? tables