thomas.beale
So I discovered the status of a release on Jira: Versions - openEHR JIRA
So for example this CR [SPECRM-107] - openEHR JIRA
It's closed and accepted. It has commits associated Adjustments for SPECRM-107 - improved version content lifecycle; upda… · openEHR/specifications-RM@350d016 · GitHub
But the CR is part of release 1.2.0 which is 'unreleased'.
(Although the affected version implies it's part of 1.1.0?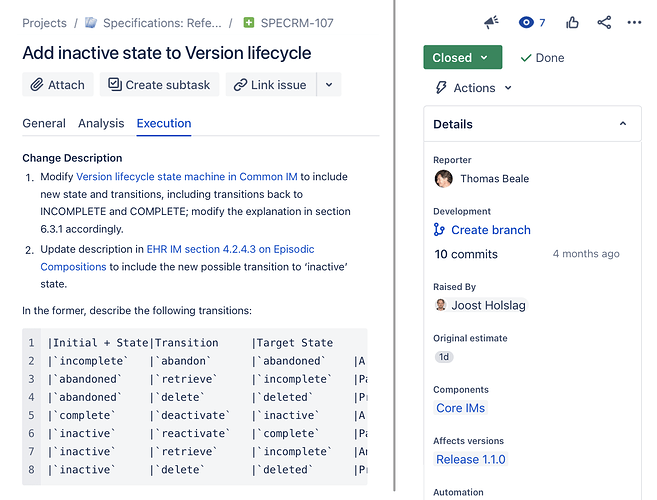 )
And the changes don't show up on Common Information Model
So how does the CR relate to GitHub commits, and how do the commits to text on the spec website?
Ah apparently there's a release and a development baseline. The commits do show up on:
Common Information Model
And the baseline can be chosen here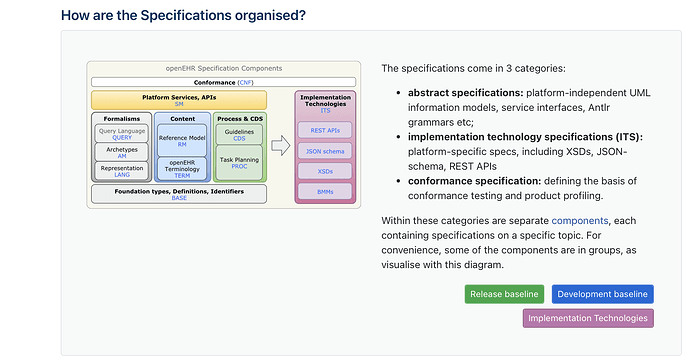 I think this could be clearer. And is it somewhere explained how this works? Release Strategy
This didn't say much on the different baselines, or I've misread.
Aah, apparently there's also an option to pick 'latest' from a spec component.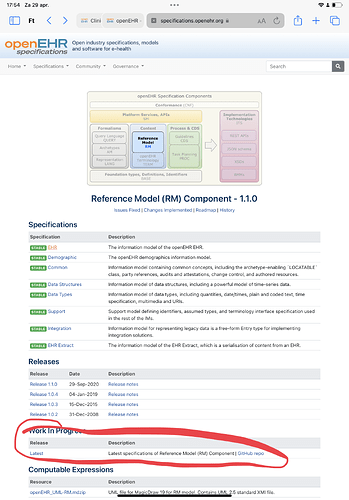 Now that I understand it all makes sense. But it's a little hard to understand if you're starting from scratch. But maybe that's ok, since most people should be working from the 'release baseline' I guess.