Hi all.
Does anyone know how to query a value that's inside an Array List?
In my case, I would like to get the value of id, type, issuer, and assigner. Here is the sniped composer data: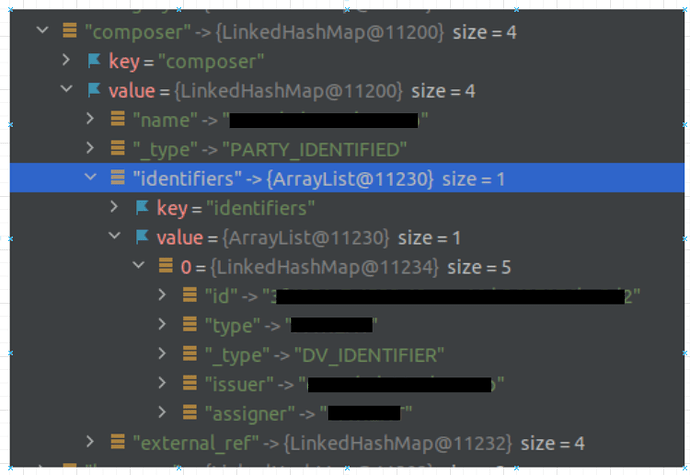 What can I achieve so far is this query below:
SELECT c0, c0/composer/identifiers 
FROM COMPOSITION c0[openEHR-EHR-COMPOSITION.encounter.v1] 
...
WHERE ...

With that query, I can only capture the value as an object, which is an array list.
It will be easier if that composer has something like archetype_node_id, but sadly, it does not have it.
The reason why I need this is that I want to use one of that values as one of the Where conditions once I know how to capture the value(s).
Thanks for any advice!
Ardi