As a newbie writing code using openEHR, I'm keen to make sure I try and stick to the specifications wherever I can.
I am using the openEHR - Release Baseline to help me identify the current versions, having everything signposted from one place is really useful.
The tools I am building revolve around archetypes in ADL 1.4 - so I have been working through the ADL 1.4 and AOM 1.4 specifications.
HAving work through parsing the ODIN based components and constructing the relevant classes, I find myself at the 'ontology' section where things don't seem to align.
The ADL spec has this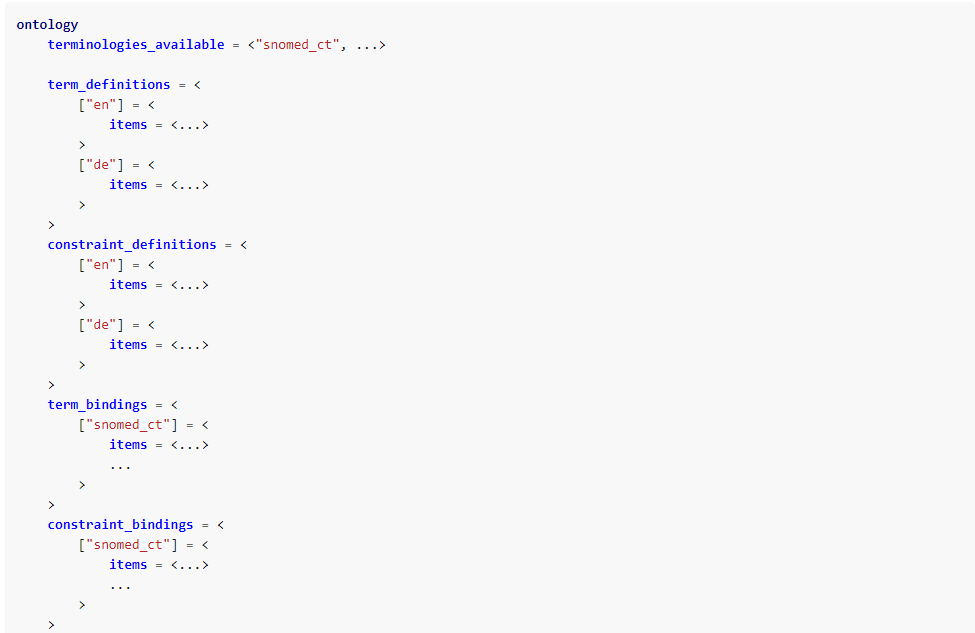 Whereas the AOM has the relevant classes described at Archetype Object Model 1.4 (AOM1.4)
I'm missing something as I don't see any relationship between the ARCHETYPE_ONTOLOGY Class and the ARCHETYPE_TERM Class in the AOM content.
How are the two related? The 'functions' within the ARCHETYPE_ONTOLOGY Class make frequent reference to the terminology language yet this is not present in the class attributes (though is of course present in the ADL).
What have I missed?