In a use case related to cancer, it is a request to classify the cancer condition within the three values:
New cancer
Relapse
Secondary cancer
There are various elements in both Problem/Diagnose and Problem/Diagnosis qualifier, but none does quite fit the value set. I do not want to split into several elements, so which one to chose?
Problem/Diagnosis qualifier has two possible elements, maybe combined: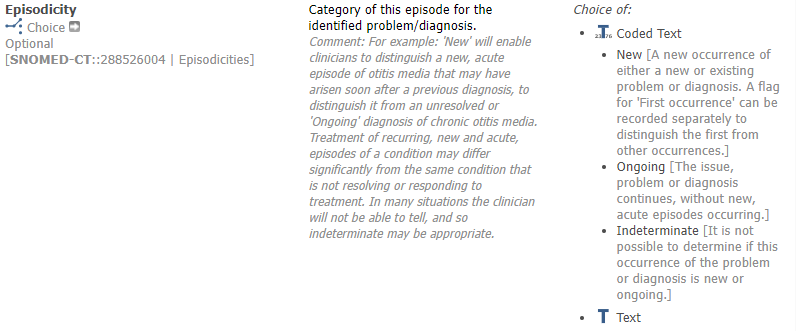 and


This does not fit the third option, Secondary cancer, which probably is more in line with element 'Cause' in Problem/Diagnose:


Alternatively, we can use (as our vendor has done preliminary) use element 'Course description' in Problem/Diagnose for all of them as coded text:


Not quite right either

Any suggestions?
Regards, Vebjørn