I was perusing CKM recently looking for archetypes to plug into a slot whose logical definition is 'any kind of physical examination'. This seem doable, since CKM has a specialisation hierarchy: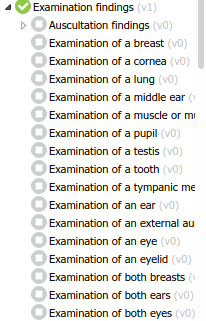 However, I see no specialisation for some other archetypes where I would expect to see it, e.g. the genetic ones below: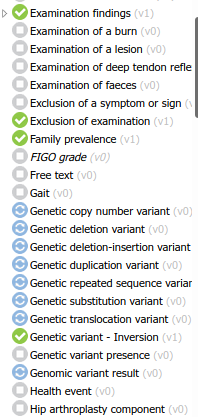 If I wanted to create a slot whose design intent is 'Genetic anomaly' (or whatever the preferred term is for that), it seems I can't do it, since there is no parent.
I see similar things with 'microscopic findings', 'PROMIS xxx' and so on. Are these archetypes being morphed slowly to specialisation hierarchies? Not being a CKM modeller, I don't know what to tell people about this!