A quick update to the openEHR community subscribed here on using Discourse. Over the last few months, the user base and set of categories (aka 'discussion lists' in old-school speak) has grown substantially. If you visit the site, you will now see a very rich set of groups and discussions: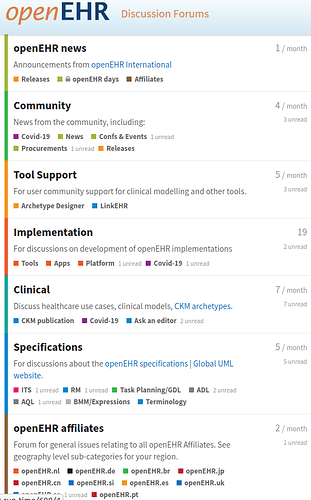 If you want to follow a category, don't forget to:
'watch' the category - this will result in you getting emails, if your preferences are set that way, OR
'track' the category - you'll get email if anyone mentions you OR
one of the other following options.
Use the 'bell' control as shown below.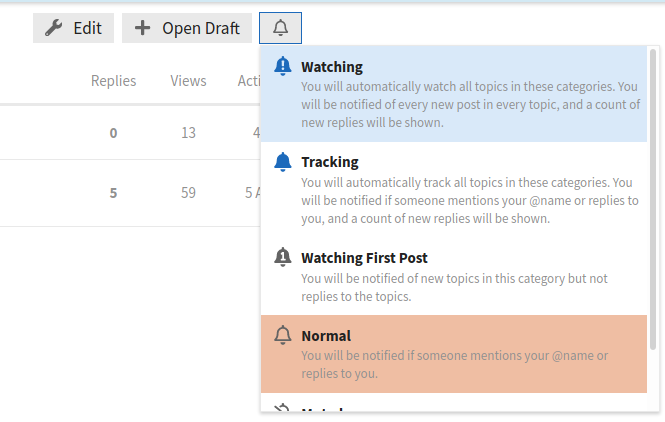 If you choose a top-level category, you will usually see a useful view like this of sub-catgories above the topic list: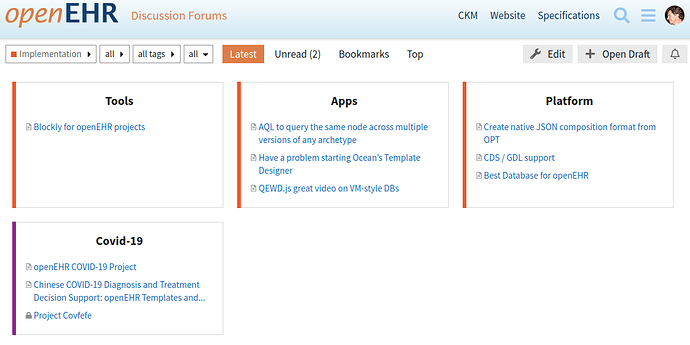 There is an Affiliates category for nascent and formal openEHR Affiliates. If you want to discuss openEHR in your country / region, and in your language, please join in there, or ask for a new sub-category if your country is not there.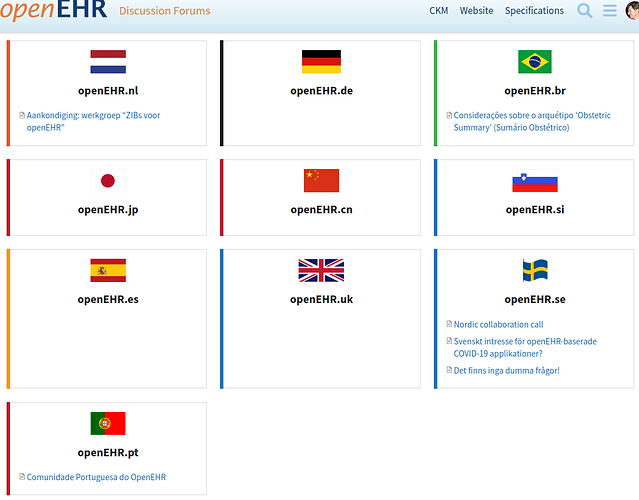 Don't forget to join in and contribute your wisdom and experience! There are groups for everyone today, including developers, clinical professionals, modellers, CIOs and many more, and if we need more, just ask…
Use the feedback category to report issues and to ask for new (sub-)categories.
Enjoy!