Hey all,
I am new to OpenEHR. I wanted to take the Datas from OpenEHR through FHIR. I wanted to understand how OpenEHR Works.
I have exported Archetypes from Clinical knowledge manager. And uploded into the Archetype Builder and created a templates and have exported the templates now. I have also installed EHR base using docker compose up using .yml file. When i tried to open the Swagger page of EHR base it asks me user name and password. I have tried entering the user names and passwords from the .yml file and it doesn't work. I have attached an image below for your reference.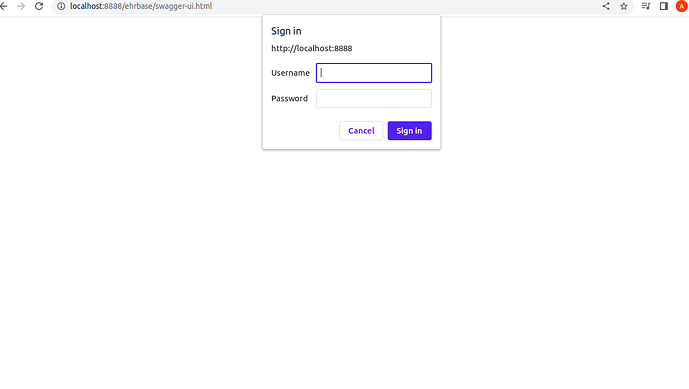 Kindly can anyone tell me what will be the user name and password? I also wanted to know how to take datas through FHIR from Open EHR using Postman. So that i can implement the same using languages like python.