Hi,
I am currently in the works to translate an archetype in the CKM to french and german.
I have created a new branch where i translated the archetype from english to french.
Now I need to translate it from english to german.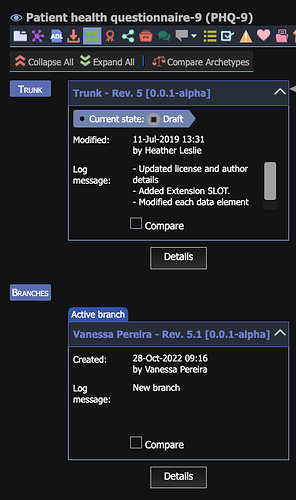 For that where should I click to translate archetype now to german? In the trunk again or in the new branch I have created before to translate it initially to french?
I don't know how the process in the editors side works and I don't want to make a mess