Hi! I am having some issue in the archetypes versions.
I am using a lot of CLUSTER.exam specializations such as
CLUSTER.exam-muscle,
CLUSTER.exam-heart,
CLUSTER.exam-neck,
etc etc
but all of these point to a parent archetype CLUSTER.exam.v1 and on the CKM there's CLUSTER.exam.v2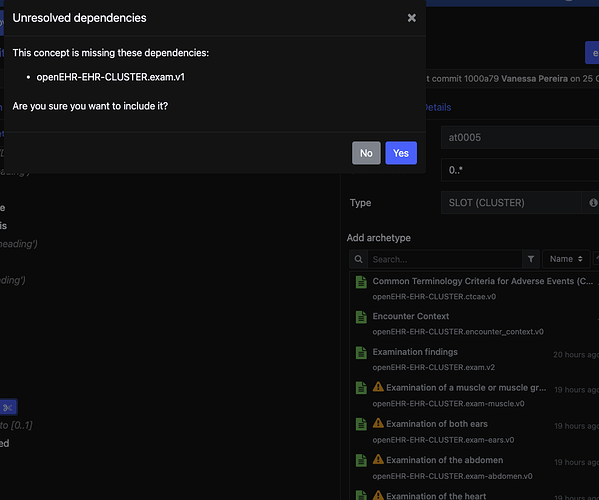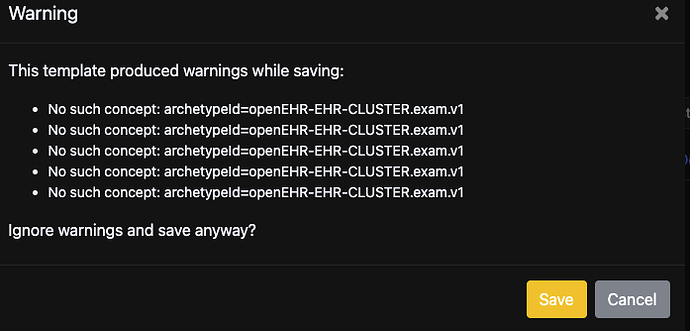 In order to keep everything consistent, should I download CLUSTER.exam.v1 instead and keep using it? Whats the correct procedure to do in this case?
Are any updates to the specializations planned any soon so these archetypes can comply with each other?
Also, if i want to create other specializations from the CLUSTER.exam, should i do it from the CLUSTER.exam.v2? or CLUSTER.exam.v1 to keep the same structure from the other specializations? I will check both versions in detail to see what are the breaking changes, but just want to be sure about the correct procedure.