I know its a tool from ocean and so on, but i would love to have some compositions connected to each template, so its just a tab and users can add 2-3 examples manually (nothing big like 10-20) . As in my ugly picture.


In fhir this examples helped me tremendously to work with the standard as you have data you can test your app with.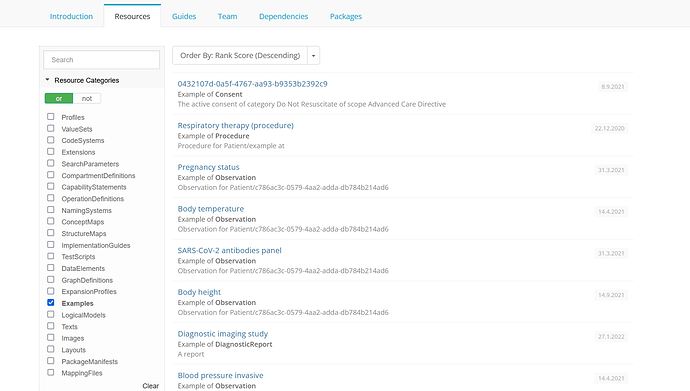 I do love @pablo wonderful tool, but in my case i need ¨correct¨ testdata that is coded and so on.
I also did create some and would love to provide 2-3 example compositions to the template etc. for other people to use.
Im sure it would help a lot of people working on developing openEHR apps etc. as in general we do have a little problem with practical use of openEHR in my opinion.
Maybe there is already smt like that, so let me know.
PS: The CKM already allows entering values inside the template, i think it would be nice if there would be a button ¨generate¨ and get a comp to download.
Alternative would be attaching an example set to the project as an zip.
Non invasive would be defining a community guideline that each project should contain a repository with examples on Git/hub/lab that is to be linked in the description of each template (the repo contains all examples for the project not just for one template)