Examing the body temperature archetype for a use-case where I are to add CLUSTER data for both environmental conditions and excertion. These are defined as SLOT in the STATE attribute of the OBSERVATION. So far so good.
State is defined as part of the state attribute of the OBSERVATION: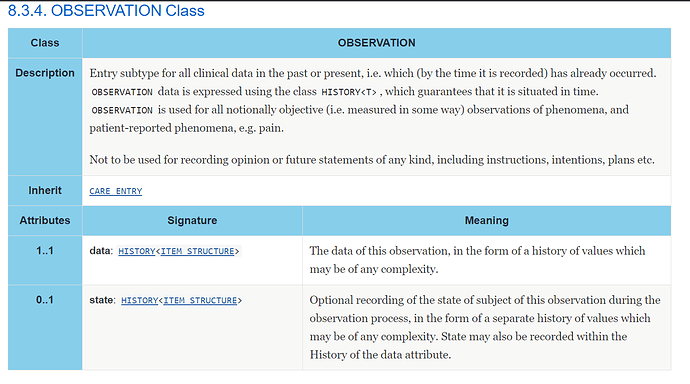 The RM defines that data and state are separate attributes. But when I look at the modelling tools like Oceans Template Designer or tools.openehr.org I find that they both add state as part of data and below the event. Which means that state will be repeated for each event.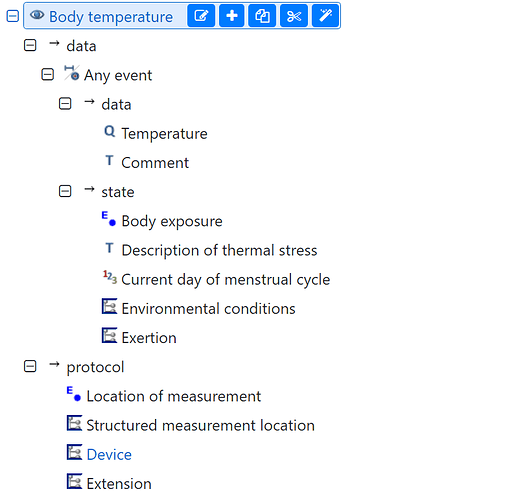 The exported OPT has the same structure: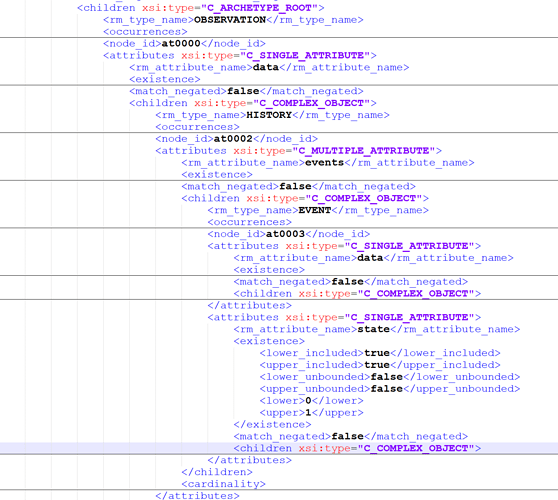 This is not the intention for my use-case. I want to define the state for all events in the observation. I.e. I will record the temperature for over a period of N hours, minutes. And the state remain the same.
Did I misunderstand something? Any thoughts on this?