Hi all
I am trying to configure Archetype Designer to use NHS Scotland's Ontoserver.
I can set this up using the settings: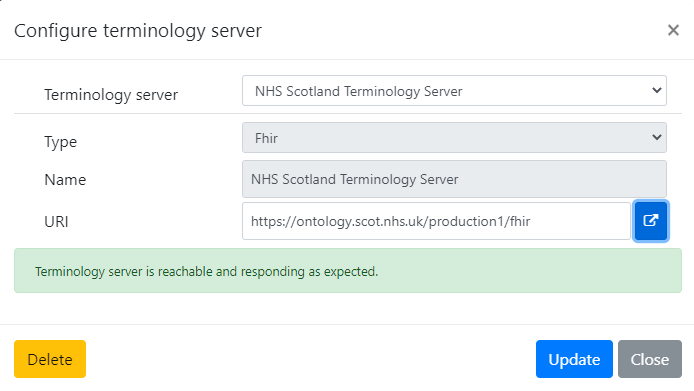 but access is limited, e.g. you cannot see SNOMED CT code system, which is not a great help.
To access the full production server via the web I log into the server using my AAD login, but there is no way to pass or enter this login in Archetype Designer to let me access the full resources.
I suspect this is not a fixable problem right now, which in turn is something of a blocker for me doing useful work.
Unless any of you know different?
Thanks