More questions regarding the grammar files for ADL1.4 (and possibly ADL2.0)
Looking at the ADL 1.4 documentation the high level structure is shown to be as below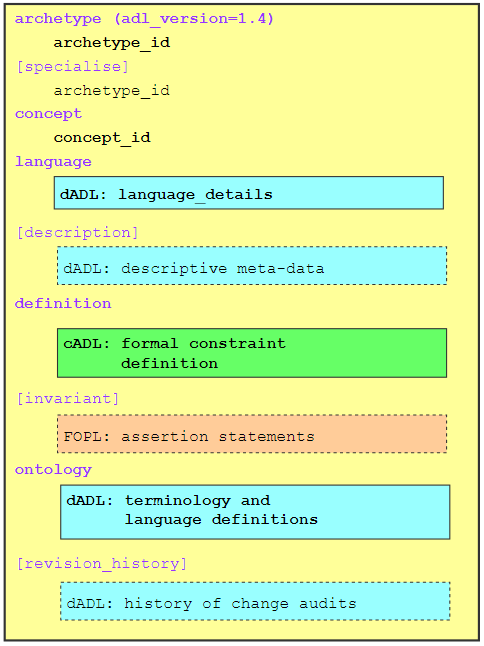 My questions revolve around the 'revision_history' section at the end.
In the grammar files at : adl-antlr/adl14.g4 at master · openEHR/adl-antlr · GitHub
The high-level structure for the grammar is as follows - there is no revision_history component.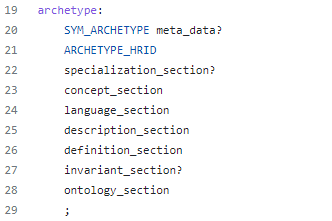 Looking further at the candidate consolidated grammars at openEHR-antlr4/Adl14Lexer.g4 at a45627017b589ea2b1b420e3f8a4d3fd45c49491 · openEHR/openEHR-antlr4 · GitHub
there appears to be a mix up with ADL2.0 as the 'annotations' component has been included, which is introduced in ADL2.0 as per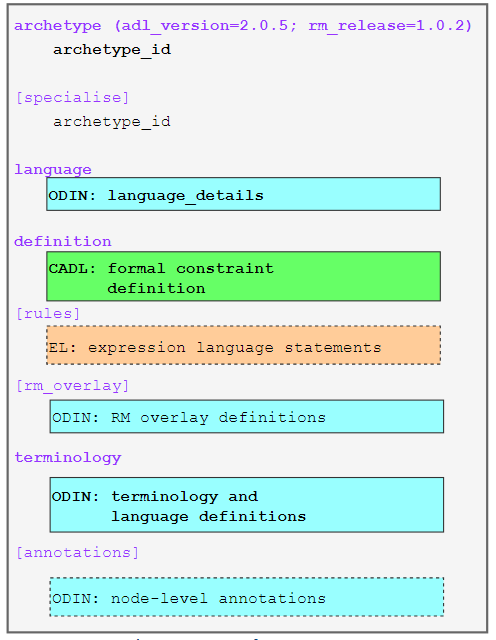 So a couple of questions?
is the revision_history expected in ADL1.4 (can't say I have ever seen it)? Why is it not present in the grammar files.
is the inclusion of the 'annotations' section in the 'combined' grammar an error? If not how does it align to the specification.
Thanks…